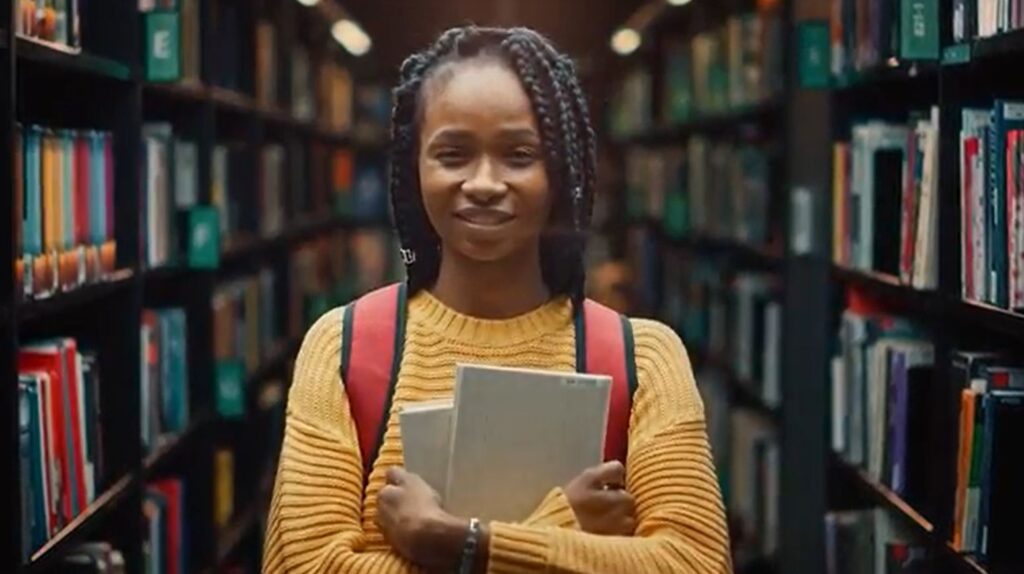 From Serving in Minnesota

Want to learn more? Watch our video (link below).
Editor's Note: This article, originally published in 2019, has been updated to accompany a video story about why AmeriCorps service is right for you.Watch it now.
Spending a year of your life serving in AmeriCorps is an amazing experience. You might be cleaning up damaged forests after a hurricane, helping kids in low-income areas improve reading and math skills, building a home for a family that otherwise has unstable housing or assisting a person who struggled with substance abuse with resources for recovery.
Through AmeriCorps you can make a huge impact on others' lives. Putting AmeriCorps on your resume will open doors for you in your career and life, and the experience is transforming.
However, the one big hang-up (particularly new graduates from high school and college) that keeps many from joining AmeriCorps is the worry about being broke, not being able to pay bills or going into debt.
It's a valid concern: AmeriCorps members serving in full‐time positions receive a living allowance that typically ranges from $18,000 to $21,500 during their year of service. The amount is on par with the income of many of the people who AmeriCorps members serve.
No, it isn't much, but is it doable? Absolutely. Thousands of AmeriCorps members (not to mention the people they serve) do it every day.
Here are some tips on how you can truly live on the AmeriCorps living stipend:
Housing Help: Hello, Parents! Hello, Roommates!
Many AmeriCorps members who are recent high school or college graduates still have a bedroom in their parents' house and for them, spending another year or two living with them is not a big deal and parents typically understand that it's for the greater good.
"I live at home, and it isn't a glamorous life, but that's not the point," said Gaochy Yang, an AmeriCorps member in College Possible Minnesota who moved back into her childhood home. "We're here to help the community and make other people's lives better."
Since many do not have this option, there are others: Find roommates to share apartment expenses, and ask whether your AmeriCorps service program offers subsidized housing. Many do. Reading Corps, Math Corps, Opportunity Corps and Recovery Corps offer a housing stipend if you live in the Twin Cities metro area. Twin Cities Habitat for Humanity offers spots in a small apartment building for $200 per month. Patrick Farley of Saint Paul was able to find a free place to live when he signed up to serve in Minnesota Recovery Corps.
"I'm in recovery so I was able to find a sober house that needed a house manager, and generally, sober house managers get compensated with free rent," he said. "So, after I joined AmeriCorps, I took on a house manger position at a sober home and no longer had that rent payment each month, and that freed up my budget greatly."
How to Eat: Potlucks and SNAP
Most AmeriCorps members qualify for government assistance program called SNAP to help pay for groceries. SNAP, or Supplemental Nutrition Assistance Program, is a household income-based program that will help subsidize the cost of nutritious food. Members receive an EBT card that looks like a credit card and can be used at most grocery stores. (Apply for SNAP in Minnesota online here.)
Members advise cooking at home and packing lunch as much as possible.
Telia Rattliff-Cross, an AmeriCorps member in College Possible Minnesota, recommends shopping for groceries at Aldi, Dollar Tree and other discount stores. "Potluck parties with friends are great," she said.
Sydney Bartun, an AmeriCorps member in the Community Technology Empowerment Program (CTEP), agrees that dinner with friends is also a good entertainment option. "Convince your friends to come over and make dinner instead of eating out," Bartun said. "You can buy ingredients to cook using your EBT card, and split the cost between everyone."
Don't Pay Your Student Loans
AmeriCorps members can qualify for forbearance on student loans, meaning they are not required to pay students loans during the service term and are not penalized for doing so. Moreover, the National Trust will repay interest that accrues during your service year. (And bonus: Your AmeriCorps education award can be used to pay student loans.)
To learn more about student loan forbearance, visit the Corporation for National and Community Service website page on student loans and AmeriCorps.
Channel Your Inner Cheapskate
Most members agree that AmeriCorps members need to be intentional about spending and budgeting.
"My advice is to do your research, ask current AmeriCorps members and do anything to cut corners. It is such a privilege to serve – and there are definitely many ways to make it doable," said Christy Ohlrogge, an AmeriCorps member in Twin Cities Habitat for Humanity. She noted that AmeriCorps members qualify for income-based discounts at certain gyms, including the YMCA and YWCA.
If you need assistance with transportation costs, many metro areas offer options. In the Twin Cities area, the program is called the Transit Assistance Program (TAP). Members can enroll and receive $1 rides on every bus or light-rail train. You can check the community where you serve for similar options.
What if you need a new pair of jeans?
"Shop at thrift stores – Plato's closet, ARC Value Village – and look for sales," suggested Rattliff-Cross. Plus, ask your fellow AmeriCorps members to join Groupon and find great deals in which you can all partake, from discounted oil changes to veterinary services to yoga classes.
Werk Werk Werk Werk Weeerrrrrrrk — Part-time (All Due Respect to Rhianna)
Since every AmeriCorps service opportunity is different, it is not a foregone conclusion that you will be able to have a side hustle in addition to full-time service. It's important to leave time to take care of yourself, too, of course. However, if you have the energy and the will, you are allowed to work at a part-time job outside your service hours – even just picking up the occasional babysitting or house sitting job. Consider taking advantage of the gig economy: Deliver groceries for SHIPT or Instacart, post your profile for pet sitting on Rover.com or dog-walking on Wag.
Or make money online at home. Take surveys for market research companies (for example, Swagbucks and American Consumer Opinion). You could even test websites for software bugs.
Find the Free Fun
Everyone — especially those who serve others — deserves a little fun every now and then.
"Spending money in order to see friends, especially those who are not in AmeriCorps, is definitely my biggest challenge in living on a budget," Bartun acknowledged. But there are ways to get out and have fun on the cheap.
Many cultural institutions offer free admission or at least a "free day" for state residents. In the Twin Cities, Como Zoo is free and the Minnesota Zoo offers free admission to SNAP recipients. Minneapolis Institute of Arts, the Weisman Art Museum, the Minneapolis Sculpture Garden and the Museum of Russian Art are always free. In Duluth, you can go to the Lake Superior Maritime Visitor Center and the Tweed Museum of Art. In Rochester, check out the historic Plummer Building at the Mayo Clinic.
Community libraries are a terrific resource, too. With a library card, you can access digital books, free classes and talks; at the Minneapolis City Branch of the Hennepin County Library, you can even reserve a private time to play a grand piano.
Plus, the entire state is filled with farmers markets (many of which accept EBT cards from SNAP), nature preserves, hiking trails, lakes and beaches and free outdoor sports and recreation galore in all four seasons.
Do you want to learn more about how to join AmeriCorps? Read this.