THE SITUATION
Clearly, the world needs changing, but we are stuck. The old methods don't work. Democracy used to mean people had a say and that say counted. If there was a problem, we could come together to fix it. RIght now, we seem to be going around in circles, or worse, going backwards. What can break this cycle of frustration? AmeriCorps Project CHANGE THE STORY ( APCTS) is ready to offer a new way toward change.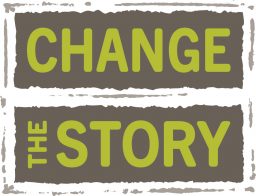 THE RESPONSE
APCTS is unique. This innovative AmeriCorps program is the first of its type for combining a year long project of research, service and training under the guidance of some of the world's leading narrative experts who make up the faculty of Storywise, the Center for Narrative Studies in Washington DC. Project CHANGE was once a good old fashioned AmeriCorps program, but after watching COVID19 devastate our local school system these last 2 years, we decided we had to move to meet the times, and become PROJECT CHANGE THE STORY. We as a local organization decided to change our story before asking anyone else to. But we need to train people how to spread that message and how to implement it at the grassroots.
THE BENEFITS OF THE SCHOLARSHIP
Among the benefits, members for the 2022-23 team will earn a special Certificate of Narrative Practice, be paid $21,500 as a living allowance, offered health insurance, and earn an education scholarship worth $6,500 on completion.
THE SEL TOOL MYSCORE
The year will be focused on serving the most under-served students in the MCPS school system, using a special Narrative Change tool known as MyScore and through learning to apply that, facilitate a narrative method of change. Our goal is to create a measurable, positive impact on needy students and the school system overall.
SERVICE SITES
Half the members are assigned as SEL coaches working directly in schools, and the other half are assigned to leading non-profits who offer after-school programs. Friday is training days, with world class faculty and Monday to Thursday is the practicum where members are working directly with kids. Each placement is customized to the needs of the particular school or after-school placement, but in each one, the goal is to help change the student story, from struggling to success, from surviving to thriving, from giving up to giving more, from hurt to hope.
RESEARCH
Each member will devise and develop their own particular research project that they have determined from the assessment of the local service need and create interventions to be tested and evaluated, to add to the body of practice of narrative change so badly needed in education.
GLOBAL REACH
The narrative method has been applied across the world to deal with some of the most intractable problems, ( wiprogram.org, www.newstoryleadership.org) but this is the first time that Storywise.com the Center for Narrative Studies has committed to support a school district and create a new model of change for the nation.
THE INVITATION
APCTS is looking for inspired learners to become inspired leaders and after this unique year of training, to become inspired teachers of the narrative method of change for a world so badly in need of a new way to create real change, to inspire a new story.